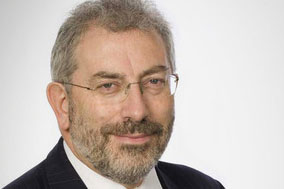 The northern powerhouse is at a 'fork in the road' and requires more 'local leadership' to succeed, says Lord Kerslake.
Speaking at a Conservative conference fringe meeting, the president of the Local Government Association (LGA) called for more leadership in the public and private sector to maintain the momentum behind the Northern Powerhouse.
Despite widespread speculation Theresa May's Government was backing away from George Osborne's flagship policy, Lord Kerslake welcomed the prime minister's assurances the powerhouse has not been abandoned.
The LGA president stressed more investment in infrastructure was essential to improve connectivity between northern regions and the rest of the country - adding this meant more than 'just HS2'.
Highlighting the fact the north used to be the industrial powerhouse of the country, Lord Kerslake said the northern powerhouse agenda should be closely linked to the Government's industrial strategy to encourage the revival of industry in the area.
He also stressed the north was built thanks to industrial innovations. As an example to illustrate this point, he pointed to the history of steel manufacturing in his home town of Sheffield.
Relating to the topic of innovations, Lord Kerslake noted the north 'underperforms' in basic and specialist skills and said more needs to be done to address this.
Ben Harrison, a representative of the think tank Centre for Cities and another panelist at the meeting, questioned a number of the assumptions underpinning Lord Kerslake's presentation.
He said there was 'no such thing as the north', stressing it was not a single economic unit comparable to London, but rather a diverse region.
In order for the powerhouse agenda to succeed, he said, Government had to build on the regions economic strengths while also acknowledging its weaknesses and adjusting policy to deal with these.
Mr Harrison agreed that the north's skills gap had to be closed and said the areas city had to catch up with their European counterparts and start 'punching their weight'.
However, he also emphasised that just because the north used to be an industrial powerhouse, there was no reason it had to be again. It was important, he said, that the area focus on becoming a modern economy.