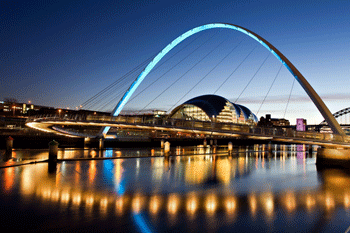 Leaders across the North of England have officially approved a £70bn transport plan for the region and will now take steps to submit a Strategic Outline Business Case (SOBC) to Government for rail investment.
Transport for the North (TfN) - the country's only statutory sub-national transport authority - agreed to submit proposals to invest up to £39bn in a modern rail network for the North.
This is a first step in the Northern Powerhouse Rail programme a combination of new and existing schemes, including upgrades and new lines.
Tim Wood, TfN's Northern Powerhouse Rail director, said: ' In Northern Powerhouse Rail, we have turned ambition and passion into a robust evidence base for investment of up to £39 bn.
'It provides viable options and solutions to the North's rail challenges. For too long, passengers and businesses have been held back by slower than average train speeds and poor connectivity between our city regions. If we're going to rebalance the UK's economy, this needs to be tackled head on.
'There's no let-up. While the Government considers this case, we will begin the more in-depth design and feasibility work that will take us closer to a final preferred network. If we get the right level of support and investment, the aim is to begin construction in 2024.'
TfN said the confidential business case will outline the basis of 'further detailed development over the next 18 months, funded by an additional £37m allocated in last Autumn's Budget'.
It will also feature high-level concepts aimed at fully integrating with HS2 including:
A new line linking Leeds and Manchester via Bradford, including the option for a Bradford city centre station
A new twin-track line linking Liverpool to HS2 and onwards to Manchester and other Northern cities, via Warrington and Manchester Airport
Significant upgrades and integration with HS2 linking Leeds and Sheffield
Significant upgrades between Sheffield, Leeds and Hull
Significant upgrades of the Hope Valley corridor between Manchester and Sheffield
Significant upgrades between Newcastle and Leeds
Hub concepts for Northern Powerhouse Rail stations