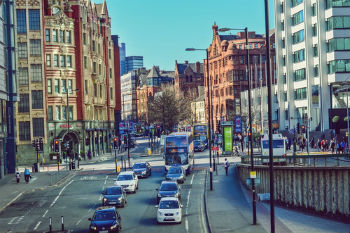 Transport for the North has set out a multi-billion pound blueprint for transforming the North's economy and creating an estimated 850,000 jobs.
The Strategic Transport Plan (STP) and the Investment Programme outlines how up to £70bn of infrastructure investment to 2050 could contribute towards an additional £100bn in economic growth in the North.
The plan, which includes flagship programmes such as Northern Powerhouse Rail and new major roads, looks to improve connectivity for people and businesses in the North.
It also makes the case for increasing spending on strategic transport by around £50 per person each year to 2050.
Barry White, chief executive at Transport for the North, a partnership of the North's twenty local and combined authorities, northern business leaders, and central Government, described the document as a 'vision for a prosperous pan-Northern future'.
'For the people of the North, this will mean more choice over where they live and work, access to higher quality jobs and better connections to friends and families,' he said.
'It will mean our businesses have more opportunity to collaborate, trade and grow in a sustainable way.
'This final Plan will be a statutory document written by the North, for the North, and will be our blueprint to deliver transformational change and leave a legacy for future generations.'
The next stage is for the plans to be considered by Transport for the North's Board, who will meet on Thursday 7 February.