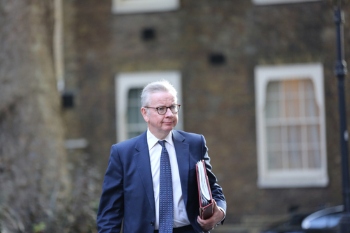 The Secretary of State for Levelling Up, Michael Gove, has issued a direction which restricts district councils in North Yorkshire from taking any big financial decisions ahead of the creation of a new unitary authority.
The seven district councils and the North Yorkshire County Council will merge to create a unitary authority from 1 April next year in the biggest shake-up of local government in North Yorkshire for nearly half-a-century.
Mr Gove's direction under Section 24 of the Local Government and Public Involvement in Health Act of 2007 restricts district councils from entering into revenue contracts and disposals of land in excess of £100,000 or 'capital contracts' exceeding £1m without the consent of the county council's executive.
North Yorkshire County Council yesterday confirmed it will work closely with colleagues at the county's seven district authorities to monitor major financial decisions and ensure leading schemes become a reality.
The leader of North Yorkshire County Council, Cllr Carl Les, said: 'The need to keep a close check on the public's finances is obviously key in local government, and this is even more important as we move towards the new unitary authority.
'We have already been in a close dialogue with our colleagues in the district councils who are adopting a very reasonable approach, and this is simply about ensuring that there is a seamless and effective transition from eight councils to one.
'There is a vested interest for all of us to work closely together over the next 10 months. The councillors who have been elected to North Yorkshire County Council will continue representing the public when the new authority launches, so this is a key decision to ensure that we begin the new era on a stable financial footing.'