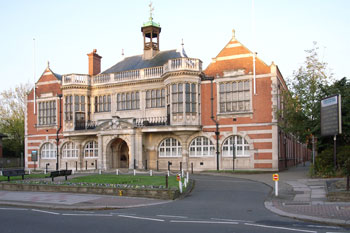 Nobody at Barnet Borough Council understands local government law, according to an external investigation into how two 'misleading' reports were presented at a council meeting.
The investigation was conducted by independent lawyer Ms Claer Lloyd-Jones after two 'wrong' reports were presented and voted on by councillors in June. Her report found the council employs no lawyers and criticised it for having 'inexperienced' staff in key governance roles. It also found that the council had no clear protocol for clearing council reports.
The report said: 'The risk of either of those reports being wrong was therefore high, given that Barnet does not employ any lawyers itself, and the relevant governance staff responsible for these reports are relatively inexperienced.
'This high reputational risk to the council was multiplied by the change to alternative political management arrangements, ie a return to the Committee system. This risk was further aggravated by a very close election result.'
The report found that both Barnet's government team and the council's shared legal service with Harrow (HBPL) was to blame for the mistake. However, it warned that Barnet is still at risk of similar government failings.
The report stated: 'Barnet must make some changes in its governance and legal arrangements to ensure that it has access to pro-active professional and expert advice at all relevant times in future. In this way it can rebuild the trust and confidence of members and officers in those services.'
A council spokesman said: 'The shared legal service and, now, the committee system are both running smoothly.
'Ms Lloyd-Jones has made recommendations that would clarify responsibilities within the arrangements with HB Public Law. It will be up to the Policy and Resources Committee to agree the recommendations or otherwise.'
Ms Lloyd-Jones will publish a subsequent report into how Barnet can change and improve its internal government arrangements.