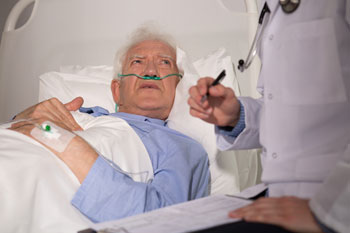 New analysis of health and care integration pilots has questioned the benefits they bring about.
A report by the Centre for Policy Studies (CPS) think-tank has urged the Government to gather more evidence before pressing ahead with widespread reforms.
The pre-pandemic analysis of existing pilot schemes found 'no compelling evidence of overall improvement'.
Highlighting Greater Manchester, the CPS described results as 'generally poor', with a 65% increase in delayed transfers of care despite a £450m cash injection.
In another area of focus, West Yorkshire, the research found emergency readmissions to hospital had risen to 14.4% by 2019/20, overtaking the national average.
Across the 13 pilot areas, delayed transfers of care increased by 24% between 2016 and 2020, compared to a 9% increase in other NHS trusts.
The CPS has recommended a delay to putting Integrated Care Systems on a statutory footing, as planned under the Health and Care Bill, until 2026 – giving more time to collect evidence from the pilots.
Instead, priority should be given to 'bottom-up integration and collaboration' and developing the Better Care Fund as a 'more effective and less disruptive model of integration'.
Senior Researcher at the CPS, Karl Williams, said: 'Everyone seems to be in such fervent agreement that the ICS model of integration and collaboration is the future of the NHS that hardly anyone appears to have looked properly at whether this approach works in practice.
'Ministers need to take a step back and let the pilot schemes run their course so we can properly evaluate their success. Now is not the time to push through costly and disruptive reforms that are not supported by the data, especially given the current pressures on the NHS and its staff.
Responding to the report, Louise Patten, ICS network lead at the NHS Confederation, said: 'Any delays to the bill will set back months of progress and, ultimately, harm patients.
'There are many examples up and down the country of how health and social care organisations are working in partnership to deliver measurably better care for the public.
'We need to continue this progress and empower local leaders to tailor services to their local communities.'