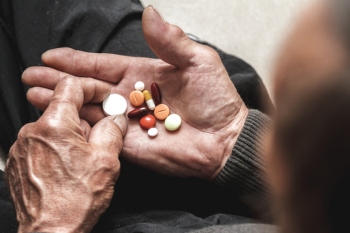 There is a risk that care homes and the NHS will be unable to access vital medicines in the event of a no-deal Brexit, the public spending watchdog has warned today.
The National Audit Office (NAO) said that while the Government has done an 'enormous' amount to manage this risk, 'significant' work is still required to ensure supplies.
The Government estimates around 7,000 medicines used in the UK come from or via the EU. The 'worst case' assumption is that supplies will be reduced by up to 60% on day one.
The NAO has identified three areas that need addressing including building up stockpiles and obtaining space in warehouses, re-routing supplies to avoid busy crossings and increasing the Department of Health and Social Care's ability to monitor the situation and respond.
Cllr Kevin Bentley, chairman of the Local Government Association's Brexit Taskforce, said: 'Councils are concerned that if there are medicine shortages in the social care sector it could have an impact on important local services that children and adults of all ages with a range of different conditions rely on. Councils with major ports also need adequate funding to deal with the impact of changes to processes and flows at ports on the surrounding roads and infrastructure.
'This is on top of the existing fragility of social care system, with latest figures showing that councils in England receive nearly 5,000 new requests for adult social care every single day.'