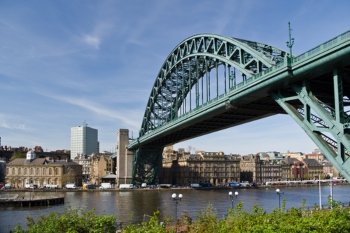 Newcastle upon Tyne had the highest levels of nitrogen dioxide levels last month out of all major cities across Europe, according to a new study.
Scientists at cleantech Airly found the Sahara desert dust storm saw air pollution levels increase across European cities in March 2022.
All of the 20 most polluted cities exceeded the new WHO standard for air quality, which is 25µg/m3 for NO2 and 45µg/m3 for PM10.
Newcastle upon Tyne had the highest concentration of NO2 across all the cities at 44,6 µg/m3.
Marcin Gnat, spokesperson at Airly said: 'This study confirms others which suggest that almost the entire global population (99%) breathes air that exceeds WHO air quality limits, and threatens their health. Although the number of countries and cities where air quality is monitored continuously is increasing, there is still a lack of such information in a great number of vulnerable sites.
'By knowing the exact pollution situation in their surroundings, local governments and communities are able to take appropriate steps to improve air quality, and then monitor the effectiveness of the actions taken.'