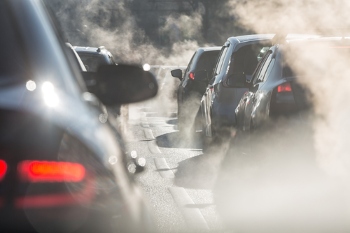 Councillors in the North East are calling for urgent action from Government to enable a Clean Air Zone (CAZ) support scheme for Tyneside taxi drivers and small businesses to go ahead.
Newcastle and Gateshead councils submitted final CAZ proposals to Government in October last year but are still waiting for ministerial approval along with details of how much funding will be offered to support those affected.
The CAZ, which is due to launch in July 2022, is being implemented in response to a Government legal order requiring steps to be taken to reduce illegal levels of pollution in certain areas.
The zone will cover most of Newcastle city centre and routes over the Tyne, Swing, High Level and Redheugh bridges. Charges to enter the zone will apply to taxis, vans, buses, coaches and HGVs that don't meet national CAZ emissions standards. Private cars will not be affected.
As part of their proposals, councils in Newcastle and Gateshead have requested £23m to provide financial support to taxi drivers, companies and small business people who will need to upgrade their vehicles to reduce their emissions and avoid charges.
'Despite having submitted our proposals back in October, we are still waiting for approval for our final business case from government and, more importantly, for confirmation of the funding that will be provided to support and protect North East drivers and businesses,' said Cllr Martin Gannon, leader at Gateshead Council.
'Clearly we need this information as a matter of urgency. We have only five months until the CAZ is due to be introduced and drivers need time to apply for grants and to upgrade their vehicles.'
Cllr Nick Forbes, leader at Newcastle City Council, commented: 'This is a worrying time for people who are facing additional costs, not to mention potential delays in obtaining a new vehicle due to the serious supply chain issues affecting other parts of the country where government Clean Air Zones are being brought in.
'We want to be able to give clear information and details about the financial support that will be offered and we're asking government to act now so that we can give people some certainty and reassurance of the help available to them.'
A Department for Environment, Food and Rural Affairs (Defra) spokesperson said: 'Air pollution at a national level has reduced significantly since 2010 – emissions of fine particulate matter have fallen by 11%, while emissions of nitrogen oxides are at their lowest level since records began.
'We know there is more to do and we are working closely with local councils to drive down pollution and improve public health. To support Newcastle City Council and Gateshead Council, we have provided them with almost £20m to implement their CAZ scheme and to develop grant schemes. "We are assessing the detailed business case provided by the councils alongside our independent expert panels.'