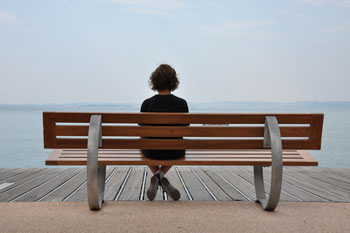 People living in areas with higher levels of unemployment were more likely to experience loneliness throughout the pandemic, according to new research.
A study conducted by the Office for National Statistics (ONS) reveals that residents living in local authority areas with a higher unemployment rate were more likely to say they always or often felt lonely.
The study also found that areas with a higher concentration of younger people tended to have higher rates of loneliness as well.
Local authorities in countryside areas had a lower loneliness rate than urban, industrial, or other types of area.
Areas which typically have strong local business and adult education were more resilient to loneliness, the study found.
It found: 'Higher unemployment in an area is also linked to higher average anxiety in that area as well as poorer life satisfaction. During the pandemic, the link between high levels of unemployment and poorer life satisfaction has become stronger.'