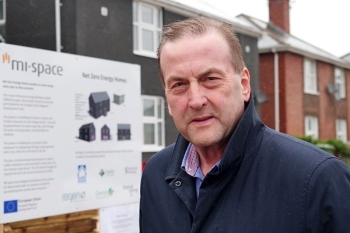 A pilot to turn existing council homes into net-zero energy properties is being trialled by Exeter City Council.
The council will upgrade six properties with energy measures including a ground source heat pump system, insulated roof and wall panels, and photovoltaic roof panels with battery storage facility.
Exeter Council will use the outcomes of the pilot to develop strategies for its wider social housing stock.
Council leader Phil Bialyk said: 'I really welcome this pilot project. Energy bills for residents will be hugely reduced, and that is fantastic. In terms of ending fuel poverty, this is a major step forward.
'Residents living in these houses will have a much better insulated, energy efficient home, and that is exactly what we all need.'