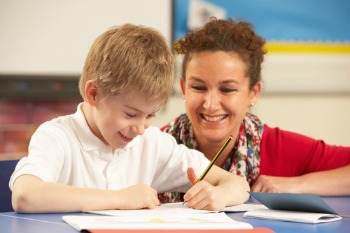 A new specialist academy trust to take on and turn around the most challenging schools will be launched by the Government.
Under the plans, schools consistently requiring improvement will also receive help from experienced school leaders and evidence-based support programmes.
Education secretary Gavin Williamson also said outstanding schools will no longer be exempt from routine Ofsted inspections.
Mr Williamson said: 'Every parent wants to know their child is getting a great education and I will leave no stone unturned in my drive to deliver that.
'Education standards in this country have been transformed since 2010, and I am determined to make sure those schools that are leading the way are sharing their expertise and lifting up others so every child, no matter where they are from has the best possible start in life.'
Funding will also be made available to help top performing academies expand to support other schools.