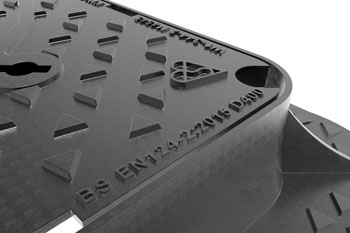 A new British Standard in highway ironwork – BS EN 124: 2015 has come into force. However, we believe many local councils are unaware of this significant change in the standard for manhole covers and gully grates.
The existing 1994 standard has been withdrawn and superseded by the new 2015 standard, which is now the definitive national standard. Any local council not already doing so need to make sure the products they specify as a minimum meet the 2015 standard.
Public sector clients are encouraged by 'Public Contracts Regulation 2015' and 'Sewers for Adoption,' to specify products to the British Standard, which now means specifying BS EN 124:2015.
Most specifiers and users require third party quality assurance before making a selection. Indeed, many specifications will include a clause of this nature, to reinforce confidence in the quality of product. To this end BSI have introduced a Kitemark scheme for the new standard and Wrekin was the first company to have its ductile ironwork certified to BS EN 124-2 2015.
BS EN 124:2015 is important because it introduces new tests and some changes to existing ones – yet its arrival has been under-reported in the press. Without realising, local councils could be using covers and gullies that don't comply with the new standard.
Barry Turner is technical manager at Wrekin Products.