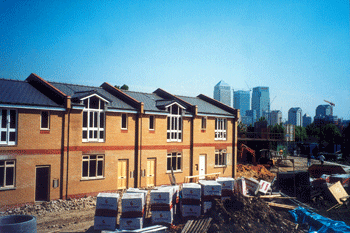 Measures designed to boost housebuilding by councils have actually had the opposite effect, according to planning consultants' Lichfields.
The Government issued new guidelines in 2018 to outline how councils should determine individual housebuilding targets. However, the research found the guidelines – known as the Standard Method – have limited housebuilding and economic growth.
It found seven local councils across the North have reduced housebuilding numbers by between 3% and 25% as a result.
Across nine northern councils, housebuilding requirements have been reduced by 2,410 homes since the Standard Method was first proposed.
Hannah Bickerdike, spatial analyst & research consultant at Lichfields, said: 'When the Standard Method was originally announced, Lichfields alongside many other planning and housing professionals, raised concerns that the new approach would result in significantly lower housing requirements due to its reliance on affordability as the sole reason to apply an uplift.
'Whilst the option exists to apply an uplift to align with economic aspirations, as this is only an option it means Local Planning Authorities are under no obligation to do so and we are now seeing that many are taking the opportunity to reduce housebuilding or only increase it by a minimal amount.'