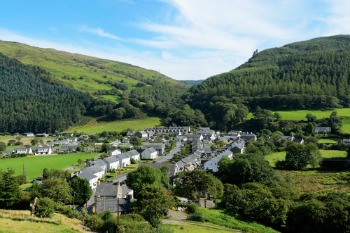 If each council in England built one garden village, over one million new homes could be built over the next decade, according to a new report.
The Policy Exchange report calls for a 'quid-pro-quo' arrangement where councils agreeing to build new garden villages would be allowed to rule out having development around existing communities forced on them through appeal. It says locally-led development corporations, set up by councils, would oversee the master-planning and help overcome local opposition to new developments.
The report calls for amends to the New Town Acts to make garden villages more financially viable, such as ring-fencing land value uplift for infrastructure and facilities. It also says local authorities should be allowed to pay compensation to those affected by new development at a flat rate of 150% of market value at the existing use.
Chris Walker, head of housing and planning at Policy Exchange said: 'It is little wonder that NIMBYism has thrived in this country, given housing development today steps so crushingly on the toes of existing community residents –. Building new homes through locally-created new garden villages moves us away from this failed model, which for a generation has failed to build enough homes."
'Fuller land value capture also answers the question about how infrastructure and amenities are paid for, providing local people the assurances that existing infrastructure and services won't become overburdened and so reducing their opposition.'