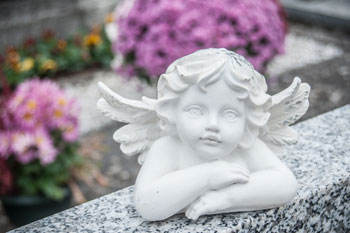 Grieving families will no longer have to pay for their child's burial or cremation under a new government scheme in England.
The Children's Funeral Fund for England will reimburse burial and cremation authorities directly for their services, as well as providing a contribution towards the cost of a coffin.
Prime minister, Theresa May, said: 'At a time of such unimaginable loss, no grieving parent should be faced with the stress and worry of finding the money to cover the costs of their child's funeral.
'I hope the Children's Funeral Fund will bring an end to this and give families some comfort and support when they need it most.'
The cross-party campaign to end child funeral costs was led by Carolyn Harris MP whose 8-year old son was killed in 1989.