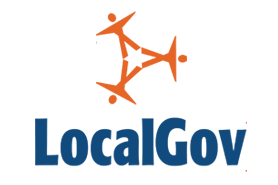 The Government's response to a recent Department of Energy and Climate Change consultation signals the introduction of legislation to provide energy extraction companies with new underground access rights.
In the absence of landowner consent, energy companies may already acquire certain access rights, in limited circumstances, if a specified procedure is followed, involving the Secretary of State and the Courts. In its consultation response of 25 September 2014, the Government went further. It intends to supplement current laws by giving operators statutory access rights to land lying 300 metres or more below the surface. There would be a disapplication of the law of trespass in relation to fracking activities carried out at this depth.
Commonly known as 'fracking', the extraction of methane gas from shale rock by way of hydraulic fracturing is controversial. Concerns range from blighting areas of outstanding natural beauty and destroying wildlife to earthquakes and contamination of water sources. 99% of those who responded to the consultation oppose Government proposals. Does Government's consultation response offer any crumbs of comfort to these people?
Payments to local communities in return for access are anticipated as part of an industry voluntary scheme. The consultation response refers to a community payment of £20,000 per horizontal well in return for access. This is expected to be in addition to the community benefits package previously devised by the shale industry – payments of £100,000 per site at the exploration stage followed by 1% of revenues thereafter.
For some, these relatively modest payments will still be viewed as insufficient to offset potential risks and likely disturbance. Reports are starting to emerge of more generous offers, with one company talking of potential payments equal to 6% of revenues shared between landowners and the wider community.
In addition, a voluntary public notification system is expected, requiring operators to give communities advance warning of their intended extraction activities.
The 'voluntary' element of the notification and payment scheme together with a lack of statutory underpinning will no doubt concern some. What will be the consequences of non-compliance? The Government is likely to address this in the legislation by providing for the introduction of enforcement regulations should the voluntary system prove to be ineffective.
The Government's support for this fledgling industry is clear. As a next step, it will introduce primary legislation to give effect to its access rights proposals (probably as part of the Infrastructure Bill). In addition, bidding is currently underway for the next round of licences authorising exploration for onshore oil and gas - this closes on 28 October 2014.
It is likely that moves to give powerful corporates new statutory rights in respect of private land, especially for carrying out an unconventional unpopular practice, will continue to spark fierce debate in the country.
Kristian Scholfield is an associate commercial property solicitor in the public services team at Geldards.