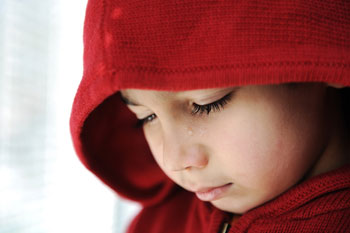 Nearly 40,000 children faced the death of a parent last year, according to new analysis of local authority data.
The research has been carried out for the first time by the Childhood Bereavement Network in a bid to help shape local services and ensure bereaved children get the support they need.
'It's extraordinary that we collect official data in this country on the number of children affected by their parents divorcing, but not on the numbers affected by a parent dying,' said Alison Penny, the Childhood Bereavement Network's coordinator.
'It's a sign that we don't pay enough attention to this huge change in children's lives – despite recent tragic events reminding us of the powerful impact of loss. These estimates will go some way to filling the information gap, and help us to understand more about where support is needed.'
From April 2017, the current system of Widowed Parent's Allowance will be replaced by Bereavement Support Payment. The charity warned that these changes will mean three-quarters of widowed parents will be worse off, as benefits will stop at the first anniversary of the death.
Ms Penny added: 'We're worried about other changes to the welfare landscape too: limiting the child element of Child Tax Credit and Universal Credit to two children to new claimants from 2017 will mean that widows and widowers with larger families – born when both parents expected to live to support their children into adulthood – will suffer.
'And despite being designed as a benefit for the 21st century, the new Bereavement Support Payment won't be paid to cohabiting partners. Last year, nearly a third of babies were born to parents who were living together but not married. None of these families would qualify for the payment if one of the parents died.'
The figure has been released to mark the start of the first ever UK Children's Grief Awareness Week, which aims to raise awareness of grieving children and the support available to them.