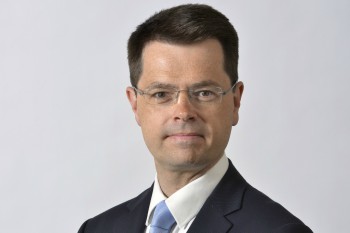 A new commission has been launched by the Government to champion' design and style in the building of new homes.
Communities secretary James Brokenshire announced the commission over the weekend, saying that too many people feel that 'new homes in their local area just aren't up to scratch.'
The 'Building Better, Building Beautiful' commission will promote better design and style of homes, villages, towns and high streets.
It will also explore how new settlements can be developed with greater community consent and will look into how to make the planning system work in support of better design and style.
'Part of making the housing market work for everyone is helping to ensure that what we build, is built to last. That it respects the integrity of our existing towns, villages and cities,' said Mr Brokenshire.
'This will become increasingly important as we look to create a number of new settlements across the country and invest in the infrastructure and technology they will need to be thriving and successful places.
'This commission will kick start a debate about the importance of design and style, helping develop practical ways of ensuring new developments gain the consent of communities, helping grow a sense of place, not undermine it.
'This will help deliver desperately needed homes — ultimately building better and beautiful will help us build more.'
The director of the think tank Policy Exchange, Dean Godson welcomed the commission's launch.
'We know from our research and polling that local support for development increases across all income groups when beauty is made a priority and this commission represents a fantastic first step,' he said.
'Placing beauty at the heart of housing policy is the biggest idea in a generation.'