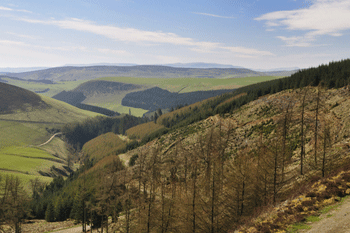 The new leader of Powys County Council has announced his cabinet, bringing back three councillors previously axed by David Jones.
Barry Thomas was elected new council leader on Friday at an extraordinary meeting after David Jones lost a vote of no confidence.
Mr Thomas said he would operate the council with a 'leadership team' and would return to a cabinet of nine members.
Mr Thomas said: 'I have appointed an experience and talented team, one that represents all of the county's shires and has the knowledge and determination to deliver efficient and effective services during these difficult financial times.
'For the first time ever I will be working with a leadership team comprising of Councillors Myfanwy Alexander, Graham Brown and Rosemarie Harris – all deputy leaders. The three have considerable cabinet experience and their knowledge will be crucial to help bring stability to the council.'
The new cabinet is:
· Cllr Barry Thomas - leader & portfolio holder for waste management
· Cllr Myfanwy Alexander - education and children's services
· Cllr Graham Brown - commissioning and procurement
· Cllr Rosemarie Harris - regeneration and planning
· Cllr Garry Banks - property and assets
· Cllr Dai Davies - finance
· Cllr Steve Davies - HR, IT and communications
· Cllr Darren Mayor - adult social services
· Cllr John Powell - highways and environmental health