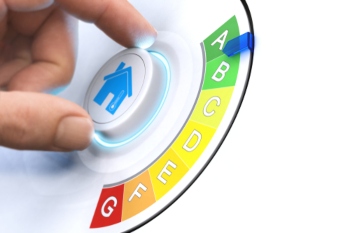 A new framework to help local authorities meet net zero targets through building renovation has been published.
The Build Upon Framework from the UK Green Building Council (UKGBC) will help cities and local authorities measure the impacts and wider benefits of building retrofit in a simple, standardised way.
From energy consumption to the indoor health of occupants, the 13 indicators provide clear guidance on what issues local authorities can and should measure.
Simon McWhirter, director of communications, policy & places at UKGBC, said: 'Building renovation can deliver a triple win for local communities – not only can it deliver significant carbon reductions, but it can also boost local economies through job creation as well as deliver health and wellbeing benefits through improving the quality of our homes – making them warmer, more comfortable and cheaper to run.
'Through optimising the use of high-quality impact data, this framework seeks to support local government in tracking the effectiveness of renovation schemes and ultimately scale up the many benefits wide-scale renovation can bring to communities.'