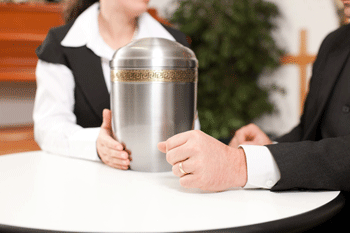 A 10-point plan to help people struggling with funeral costs has been launched by Scotland's equalities secretary Angela Constance.
It aims to help people make their wishes clear and encourage conversations with family and friends to reduce stress and keep the cost of a funeral down.
Ms Constance launched the plan while visiting a credit union in Paisley that has recently developed new products that help people plan and pay for funerals.
She said: 'The death of a loved one is an incredibly difficult time for anyone.
'It can be even harder when money is tight. We know funeral costs can push people into poverty – and often it is those already in financial hardship who face increased difficulties.
'That is why we are taking decisive action to tackle this growing issue and have engaged with local authorities, the funeral sector and other support services.'