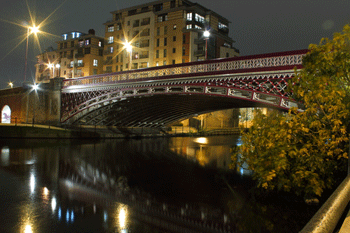 The top five green economies per capita in 2018/19 were in south east England, Greater Manchester and the Leeds City Region, according to new research.
The research by clean growth consultants Accelar, in partnership with kMatrix data services, used a new benchmark to compare the pre-Covid-19 health of the green economy in different areas of England.
The new benchmark is based on an area's proportion of annual sales of low carbon, renewable energy and environmental goods and services per total population.
The top five areas achieved approximately £7,000-£11,000 green economy sales per capita, contrasting with an average of less than £2,000 for the other 34 areas across England. London ranks sixth, with other parts of south and south east England making up the rest of the top 10.
The gap in relative performance between the top five and other areas highlights the extent of untapped potential of the green economy to help to rebalance local economies and create jobs, according to Accelar.
In the context of Brexit, it is also notable that the green economy also has a different export market to many other sectors. Only one of the top 12 UK export partner countries for the green economy is in the EU, making it potentially more resilient to the UK's exit.
The research also illustrates what Accelar describes as 'the hidden depths of the green economy' in areas where local businesses are making significant contributions to the local economy, while being less visible as they sit further down the supply chain.
Commenting on the research, Accelar's managing director, Chris Fry, said: 'The green economy is dynamic and diverse, and its growth in many areas in recent years bodes well for the future.
'The research reveals how the green economy is positioned to contribute to local economic recovery and new jobs during 2021. It should also be the engine room for tackling climate change and the recovery of natural systems for decades to come.'