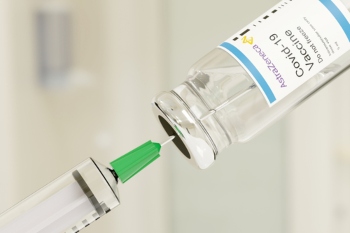 The first people in the world are set to receive the Oxford University/AstraZeneca coronavirus vaccine today as the NHS expands COVID-19 vaccination programmes across the UK.
More than half a million doses of the vaccine are available today with tens of millions more to be delivered in the coming weeks and months, the Government has said.
The vaccine, which has been authorised by the Medicines and Healthcare Products Regulatory Agency (MHRA), is the only approved vaccine which can be stored at fridge temperatures.
'This is a pivotal moment in our fight against this awful virus and I hope it provides renewed hope to everybody that the end of this pandemic is in sight,' said health secretary Matt Hancock.
'Through its vaccine delivery plan the NHS is doing everything it can to vaccinate those most at risk as quickly as possible and we will rapidly accelerate our vaccination programme.
'While the most vulnerable are immunised, I urge everybody to continue following the restrictions so we can keep cases down and protect our loved ones.'
The first Oxford/AstraZeneca vaccinations will be delivered at hospitals for the first few days before the bulk of supplies are sent to hundreds of GP-led services and care homes later in the week.
More than a million people in the UK have already been vaccinated with the Pfizer/BioNTech vaccine and its roll out will continue.
Photo: Juan Roballo / Shutterstock.com