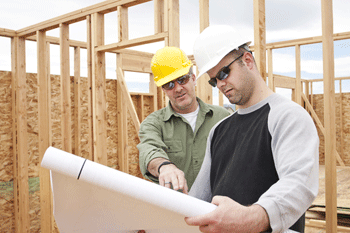 House builders have welcomed the Government's new 'Help to Build' scheme but called on local authorities to allocate more small sites in their local plans for development.
On Saturday, the Government announced a new £150m 'Help to Build' scheme to make it more affordable for people to build their own homes through lower deposit mortgages.
They also announced £2.1m in funding aimed at boosting neighbourhood planning by supporting local authorities in under-represented areas.
Andrew Baddeley-Chappell, CEO, National Custom and Self Build Association described the 'Help to Build' scheme as a 'step towards greater customer choice for those with ambition, sound plans and smaller deposits.'
Brian Berry, chief executive of the Federation of Master Builders (FMB), also welcomed the scheme as a means to diversify the housing market and reverse the 'decline in small to medium-sized (SME) house builders.'
However, he also emphasised that the Self and Custom Build Action Plan, which was also published on Saturday, should include policies that unlock the supply of small plots of land.
'With almost one in two (46%) SMEs saying that their output is hampered by a "lack of available and viable land", local authorities must allocate more small sites in their local plans for incremental development,' he said.
He added: 'The Government must also urgently bring forward more funding for time-poor local authority planning departments to help them make decisions more quickly on planning applications.'
Announcing the 'Help to Build' scheme, housing secretary Robert Jenrick MP said: 'Building your own home shouldn't be the preserve of a small number of people, but a mainstream, realistic and affordable option for people across the country. That's why we are making it easier and more affordable – backed by over £150m new funding from the Government.
'The scheme we have launched today will help the thousands of people who'd like to build their own home but who've not yet considered it or previously ruled it out.
'Our plans will help get more people on to the housing ladder, ensure homes suit people's needs like home working or caring for relatives, whilst providing an important boost to small builders and businesses too.'