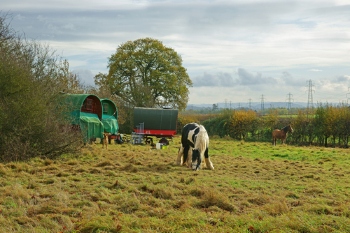 Local authorities are being given access to a £10m fund to support the creation of new traveller sites, the Government announced yesterday.
The funding, for 2022/23, will allow councils to provide improved transit sites and stopping places, so travellers have authorised places to stay, and access to facilities and services.
The move is intended to help improve the life chances of travellers and to help reduce tensions between travellers and the settled community.
'It's vital that everyone has access to the kind of services that offer the best support. So, these new and improved sites will give travellers easier routes to healthcare, education, and employment,' said communities minister, Kemi Badenoch.