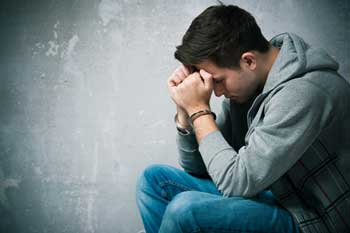 'If you always do what you've always done, you'll always get what you've always got.' This saying, credited to the automotive tycoon Henry Ford, encapsulates British society's historical track record in response to the social challenge of tackling knife crime and serious youth violence.
Irrespective of which political party is in tenure, spikes in murder rates and knife crime incidences are usually followed by amplified moral panic and knee-jerk political reaction demanding increase in police, stop and search, arrest and incarceration. Unfortunately this strategy has never really made any significant headway in addressing the real problem. The solutions to such a complex social phenomena needs to be far more deep-rooted and sophisticated.
It starts with us completely changing the lens from which we look at this issue. If we take a psychologically informed approach then what we see is not only perpetrators with a skewed value and belief system, attachment issues and poor coping mechanisms but young people suffering from complex post-traumatic stress disorder (PTSD), born out of a lack of nurturing and exposure to what is now known as Adverse Childhood Experiences or (ACES).
Research has shown young people exposed to four or more ACES are considered to be at high risk of emotional, psychological and even health issues moving into adulthood.
Adopting this thinking enables society to look beyond the colour, race, cultural and religious narrative too often used to explain and label contemporary trends. When cross referencing all the perpetrators of knife crime against ACES a majority fall into the high risk category, irrespective of geography, class or socio-demographic. Symptoms of complex PTSD include lack of trust, difficulty controlling your emotions, destructive or risky behaviour and poor critical decision making.
Scotland, in particular Glasgow, for so long the knife crime capital of Europe, has taken the radical steps of adopting a public health approach to tackling knife crime with phenomenal success. Although very different social and cultural makeup to key cities in England-London there is much we can learn.
So practically what could this public health approach look like? For a start adopting a Psychologically Informed approach means ensuring all young people considered at risk or involved in serious youth violence (SYV) are screened against trauma. The challenge is the stigma young people attach to Child Adolescent Mental Health Service (CAMHS). I believe an alternative strategy could be to train front line professionals who already have existing relationships to be able to carry out baseline trauma screening. They can then subtly refer them onto specialist services.
The PIE model also involves working in making the physical environment therapeutic. Treatment of complex PTSD traditionally involved three stages:
Stabilisation-Control feelings of distrust and being 'disconnected' from friends and family.
Targeted trauma-focused therapy programme.
Re-integration – using skills and techniques to develop better relationships with other people.
Crucially there must be targeted work with the families of the perpetrators. All of this balanced with any education, training and vocational objectives.
Gifford Sutherland is a knife crime expert at The Training Hub, which provides specialist training courses across education, and health and social care.