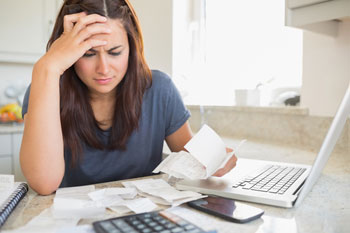 Nearly half of low-paid workers are forced to cut back on essentials so that they can pay their rent, according to new research by housing campaigners Shelter.
The charity says half a million new 'fair rent homes' must be built to increase affordable housing for working families.
It says 44% of low earners have to cut back on basics like food and clothing to pay their rent.
Shelter welcomes the government's pledge to build 25,000 new council homes announced at the Conservative Party Conference but says more are urgently needed.
It says homes with rents tied to local incomes would help low to middle earners including care home staff, hairdressers, security guards, factory workers and sales representatives who cannot get a council house but are unable to keep up with market housing costs.
Shelter chief executive Polly Neate said: 'No parent should have to choose between buying school clothes or paying their rent.
'But far too many families are feeling shame and anxiety as they are forced to make impossible decisions just to keep a roof over their children's heads.
'This report reveals the true scale of housebuilding this country needs. Despite slogging every hour they can, huge numbers of people are struggling to keep up with colossal private rents.'