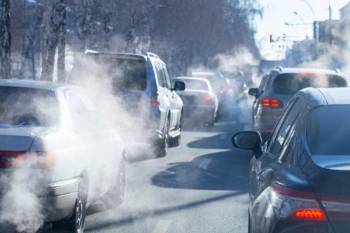 Around 97% of all UK addresses breach at least one World Health Organisation (WHO) limit for toxic pollutants, shocking new report reveals.
Analysis by the Central Office of Public Interest (COPI) reveals 21.5 million – nearly three in four – UK addresses breach the WHO limits of three toxic pollutants, and 97% breach at least one WHO limit for toxic air.
COPI sourced and mapped the air pollution levels recorded at 20,000 monitoring sites in over 320 UK council areas.
Buckingham Palace in central London falls into the 98th national percentile with some of the highest air pollution levels in the UK, and Balmoral Castle into the lowest percentile, with some of the cleanest air.
Cities suffer greatest, but even addresses in Kent, as well as Bath, East Anglia and some coastal towns have some of the UK's worst pollution. Some properties here fall into the top percentile for dirty air.
'Air pollution affects all of us. It's a group one cause of cancer, just like asbestos,' said Humphrey Milles, founder of COPI and creator of the addresspollution.org website.
'With this new accurate data now publicly available, it would be shameful for the property industry to not start acting transparently. Lives depend on it. Everyone has a right to know what they're breathing before they buy or rent. And of course, we have our own part to play in this too. Air pollution isn't insurmountable and we can all do something about it.'