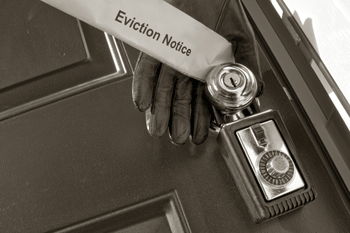 One in 12 private renters has been given notice to move out without a reason since March 2020, a new poll has revealed.
The Survation survey, commissioned by Generation Rent, indicates that as many as 694,000 private tenants have been served with a Section 21 notice during the pandemic, which allows landlords to evict tenants without needing a reason.
The survey also found that one in three private renters fears that they will lose their home in the year ahead. This represents nearly three million adults in England.
The Government announced plans in 2019 to abolish Section 21 and to introduce open-ended tenancies.
The Renters Reform Coalition, comprising 20 organisations, including Generation Rent, today launched a campaign for a redesigned system that better serves England's private renters.
A spokesperson from the Ministry of Housing, Communities & Local Government said: 'Robust protections remain in place for renters, including longer notice periods of six months and banning bailiff enforcement of evictions for all but the most serious cases.
'We're committed to repealing section 21 of the Housing Act 1988 to improve security for tenants and strengthen the rights of landlords.'