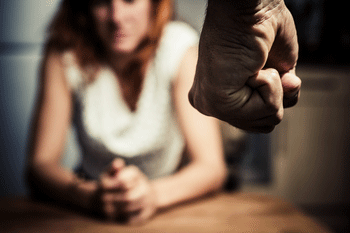 Around 1,960 people fleeing domestic abuse each year are being put at risk of homelessness because they are not eligible for 'safe, secure housing' from their council, a new study shows.
In England and Wales, 1.3 million women and 695,000 men experienced domestic abuse in 2017/2018.
Official statistics for England show that in 2017, 6,850 people were accepted as homeless by their local authority because of a violent relationship breakdown – this accounts for 12% of all homeless acceptances.
The Ministry of Housing, Communities and Local Government is currently consulting on plans to place a legal duty on councils to provide and fund refuge accommodation.
However, a new report from the All-Party Parliamentary Group for ending homelessness argues that this 'falls short of providing the vital protection of long-term, stable housing where survivors can rebuild their lives.'
The report, which was published in conjunction with the homelessness charity Crisis, also said that the 'vulnerability test', which assesses whether someone should be provided with accommodation, presents an 'unnecessary and inappropriate barrier' to survivors of domestic abuse.
Only 2% of people accepted as homeless and in priority need were considered to be a priority because they were vulnerable as a result of domestic abuse in 2017.
The report estimates that if all cases presenting with domestic abuse were made priority need, 1,960 additional households per year would be owed the main homelessness duty across local authorities.
Responding to the report, Cllr Simon Blackburn, chair of the Local Government Association's Safer and Stronger Communities Board, said: 'Tackling domestic abuse is an issue which councils take very seriously and they already offer a range of support to protect victims and their families from this horrendous crime.
'The Government's recent announcement that funding will be provided to place these vital services on a long-term, sustainable footing will help councils in this vital work.
'A multi-agency approach is needed to tackle this crime, with flexibility in the Government's new package of support to ensure services can be tailored to the needs of different areas.'