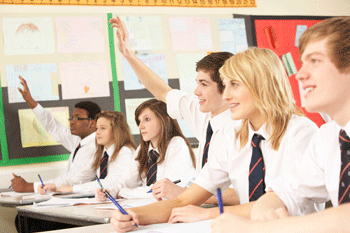 England will require an additional 12,835 school classrooms by 2021/22 to meet demand, new research has revealed.
The report, published by Scape Group, shows more than 385,000 additional pupils will enter the primary and secondary school system by 2021/2022.
The School Places Challenge 2019 report finds that England's school-aged population is set to increase by 5.5% over the next two years.
Birmingham will see the biggest increase in pupil numbers so will require 25 new schools to meet demand.
Mark Robinson, Scape Group chief executive, said: 'The current government believes free schools are the answer, but I would argue that this standpoint has been born out of ideological stubbornness, rather than a genuine effort to tackle the school places crisis.
'Deploying government resources to existing school structures instead would enable local authorities to refurbish and extend current schools to provide additional school places. This would be a much more efficient way of spending taxpayers' money.'