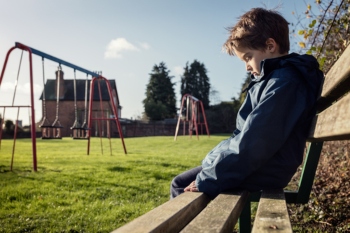 Nearly 100,000 pupils did not return to school full-time when they opened after the first wave of restrictions, a new report has revealed.
The Centre for Social Justice found the number of children 'severely absent' from school increased by more than 54% during the first term back after the pandemic compared to the previous year.
More than one in 80 pupils were severely absent in 2020, which equates to an additional 33,270 pupils it found.
The think tanks calls on the Government to spend £100m a year to appoint 2,000 school attendance mentors to work with children who are persistently absent from school and alternative provision.
The report also warns the Government's National Tutoring Programme won't help children who are regularly missing from the classroom so should be amended to address absence.
It states: 'The Government has now earmarked considerable sums of money for a 'catchup' programme for children who have missed out on education over the last year. They won't benefit from tutoring programmes at schools they don't attend, and they won't turn up to extra-curricular classes when they don't turn up to the mandated classes.
'These children are essentially invisible. It's time to make them visible again with the support of 2,000 School Attendance Mentors.