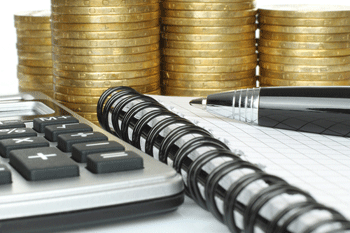 The planned move to the National Living Wage (NLW) should be 'abandoned', free-market think-tank says.
A new report by the Institute of Economic Affairs (IEA), entitled And how much do you earn?, argued there is 'scant evidence' that the NLW is an effective tool to alleviate poverty.
Criticising what it described as the politicisation of pay policies, the IEA also called for the National Minimum Wage to be simplified and for the scrapping of the planned publication of 'crude' league tables on gender pay gaps.
The think-tank cited the Office for Budget Responsibility's (OBR) forecast that the NLW will lead to the loss of 60,000 jobs and the reduction of 4 million hours of work per week.
This suggests, the IEA claimed, that wage floors have a significant negative effect on employment levels. Any gains received in higher pay, they warned, must be weighed against job losses, and the loss of hours and benefits.
The report recommended Scotland be given devolved authority over its minimum wage and for the rest of the UK, the Low Pay Commission should have its authority restored to take in to consideration the impact of the minimum wage level on the labour market.
On the gender pay gap, the think-tank said there is no evidence to suggest that any differences between male and female pay can be attributed to employer discrimination.
They argued between the ages of 20-39 women's median earnings are now higher than men's and that variations in pay represent different patterns of employment, different skills and different lifestyle choices and priorities.
Commenting on the report, author Ryan Bourne, head of public policy at the Institute of Economic Affairs, said: 'Price controls in wage-setting have severe negative consequences. Regulations that try to influence wages in order to meet an arbitrary target will create perverse incentives in hiring and compensation decisions.
'Sadly, rather than accepting that employers and employees come to agreements about pay according to specific job, pay policy is being driven by popular misconceptions, such as that pay levels are determined by discrimination, or that pay should compensate workers for their living costs.'
'Where political views on pay are concerned, we have seen a regression to the meme,' he added.