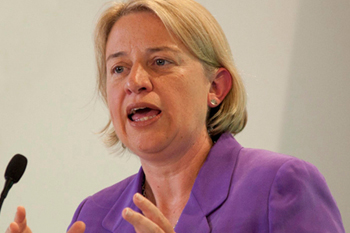 The Green Party is set to elect a new leader after the announcement that Natalie Bennett will not stand for re-election in the autumn.
The party currently claims 163 councillors in England and Wales - down three in the recent elections.
It says that while not having control of any councils, it is the official opposition in several.
In the London local elections earlier this month the party recorded its best results and is the capital's third largest party.
It was in minority control of Brighton and Hove Council from 2011 to 2015.
During Ms Bennett's two-term, four-year stint the party increased its number of MEPs by 50% and had its best ever general election result last year.
Ms Bennett said: 'I have been proud to lead a party through a period of phenomenal expansion and increased impact.
'With the support of our passionate members and supporters we have been able to achieve much in a relatively short period.'