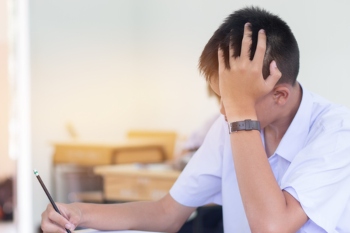 Nearly three million children in England will have access to mental health teams in their schools, following the allocation of £79m funding.
The funding, announced at the 2021/22 spending review, will increase the number of mental health support teams in schools and colleges from 59 to 400 by April 2023
Children will be able to text the teams for professional help within an hour, while families will also receive advice on how to spot if children are struggling with their mental health.
Paul Farmer, Chief Executive of Mind said: 'It's positive that the UK Government have confirmed that £79m of the previously announced £500m investment in mental health has been allocated to support children and young people's mental health.
'With schools re-opening in England next week, the commitment to having better mental health support for pupils cannot come soon enough.'
The funding will also give 22,500 more children and young people access to community mental health services, and increase access to eating disorder services.
Minister for mental health and suicide prevention, Nadine Dorries, said: 'This has been an exceptionally difficult year, especially for our children and young people, and we know it is having a real impact on mental health.
'This additional funding will mean children who need to, can access services in the community as well as providing early intervention in schools.'