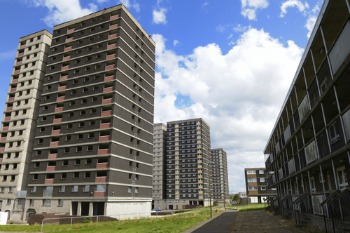 The segregation of social housing residents in mixed-tenure developments will be banned under new measures announced by the Government.
The move will ban 'poor doors' - where social housing tenants are forced to use separate entrances from private tenants - and playgrounds that keep children apart.
Communities secretary James Brokenshire, said the new measures will help tackle the stigma associated with social housing.
'I've been appalled by stories of segregation and tenants being denied access to certain shared facilities such as playgrounds,' he said.
'Social housing has transformed the lives of millions of people over the past 100 years. It has the power to continually shape lives for the better, but we need to see residents being treated with the respect they deserve.'
The new Design Manual will set clear expectations for the inclusivity of future developments.
New research also shows that nearly a quarter of people would "feel uncomfortable" living close to council and housing association properties.