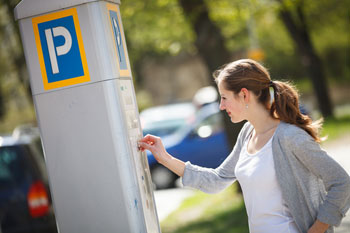 Half of motorists prefer to use traditional cash pay and display machines when paying for parking, with 28% saying they do not trust new technologies, a new survey has revealed.
The research, conducted by the British Parking Association (BPA), found that while 23% of motorists said they are happy to use their credit or debit card at pay and display machines, only 17% would prefer to pay via an app, text or website.
One in ten people said they worry new ways of paying could cost more than the traditional method, with 13% saying they find the parking apps and websites confusing.
Patrick Troy, chief executive of the BPA, said: 'Our previous research shows that the majority of our members feel emerging technology will change or influence their organisation and the parking profession, with nearly three quarters involved in developing or encouraging future technology in areas such as intelligent mobility.
'Whilst this new research shows that most motorists still prefer to use cash when paying for parking, the BPA's aim is to build public confidence in using newer payment technologies which can make finding places to park and paying for parking so much easier and more convenient and without the fear of something going wrong.'