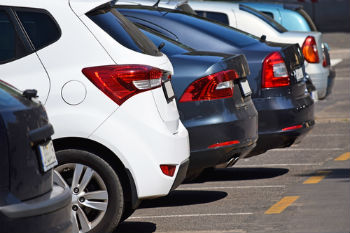 The number of motorists that are concerned over the availability of parking has increased by 75% in the past year, according to the results of a new survey.
The latest Report on Motoring from RAC found one in seven (14%) drivers said the availability of parking was one of their top-four concerns, up from 8% in 2015. Almost a fifth of the motorist surveyed said the cost of parking was one of their top worries.
The majority (84%) also said they felt like an 'easy target' for local authorities looking to raise revenue through parking fines.
RAC chief engineer David Bizley said:'We hope that the growing concern about the cost of parking is not symptomatic of a blatant attempt by operators to generate increased profits or by policymakers to force more people out of their cars and onto expensive or inadequate public transport instead – a case of using too much 'stick' and not enough 'carrot' when it comes to making motorists change behaviour.
'In fact, our research tells us that more than half of drivers (54%) would drive less if public transport was better and 44% of this group would use it more if the fares were not so high.'
In response, the Local Government Association (LGA) said councils did not set parking charges to make a profit, and any surplus is reinvested into transport projects.
An LGA spokesman said: 'Councils have to try and strike a balance when setting parking charges to ensure there are spaces available for everyone at all times of the day and we can keep traffic moving.
'If charges are too low, high street spaces can be filled by commuters making it impossible for shoppers to park and having a negative knock on impact on local businesses. Residents and businesses expect councils to enforce the law.'