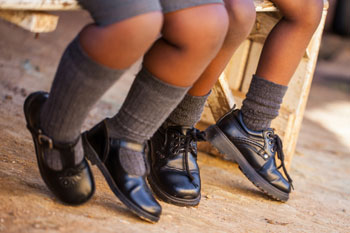 There were over 1,200 newly recorded cases of FGM reported during the first quarter of 2016, according to new figures.
The Health and Social Care Information Centre (HSCIC) found there were 1,242 newly recorded cases of FGM reported to healthcare providers in England between January and March.
'Newly recorded' women and girls with FGM are those who have had their FGM information collected in the FGM Enhanced Dataset for the first time. This will include those identified as having FGM and those having treatment for their FGM.
Teachers, health and social care workers are legally required to report cases of female genital mutilation (FGM) since the Government introduced new guidance last October.
The HSCIC findings also revealed more than half of all cases relate to women and girls from the London NHS Commissioning Region.
Eleven newly recorded cases of FGM involved women and girls reported to have been born in the United Kingdom.
Responding to the new data, a Local Government Association (LGA) spokesperson said: 'While front line social workers in councils across the country are increasingly aware of the criminal practice of FGM, it will only be stopped permanently if all agencies, including GP practices, and communities work together to keep women and girls safe.'
The LGA also emphasised the importance of the work done by the National FGM Centre. A partnership programme run by Barnardo's and the LGA and funded by the Department for Education's Innovation Fund, brings together experts to share their knowledge and skills to support and protect women and girls who are affected by FGM.