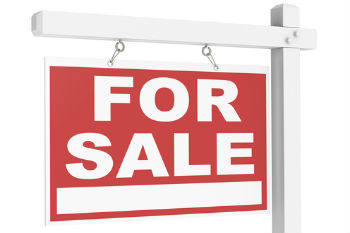 The number of properties sold by local authorities under the Right to Buy scheme has increased by 10% in the past year, new figures have revealed.
The statistics from the Department for Communities and Local Government showed that in 2016-17, 13,416 homes were sold under Right to Buy by councils.
The average discount for these properties was 43% of the selling price, 16 percentage points higher than in 2011-12.
Overall, 23,186 social homes were sold in 2016-17, which is 0.6% of the total social housing stock.
Gavin Smart, deputy chief executive at the Chartered Institute of Housing (CIH), said: 'These figures emphasise just how much further we need to go to make sure we have enough social rented homes available – today's statistics show that 23,186 social homes were sold in 2016-17, while figures released earlier this month revealed that the number of new social rented homes delivered dropped to 5,380, down from 39,560 in 2010/11.'
Analysis by the CIH warned that nearly 250,000 homes for social rent could be lost between 2012 and 2020.
Mr Smart added: 'If the government is going to meet its new target to deliver 300,000 homes a year, councils will have to play a major part. The chancellor's decision to relax borrowing caps for councils in high demand areas is very positive, but we hope to see the government build on this move so that we see a return to the levels of council house building we need.
'Ministers could also take action to help councils build more homes to replace those sold through right to buy, by allowing them to keep 100 per cent of the receipts for example.'
Research published earlier this year warned council homes are being sold off almost three times faster than local authorities can replace them.