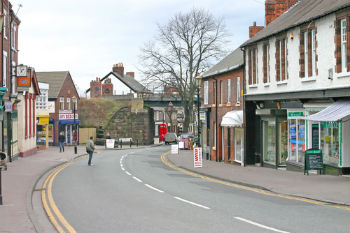 More than 2,000 villages are being prevented from allowing new affordable homes to be built because they are classified as 'unsustainable', according to campaigners.
The Country Land and Business Association (CLA) says local plans show that housing allocation including the delivery of affordable homes is either highly restricted or not permitted in the villages because they lack basic amenities like a post office.
But it says most local plans fail to take account of internet broadband connectivity which is vital in today's rural communities.
Cornwall tops the list of areas with the most villages deemed unsustainable at 213, followed by Wiltshire at 168 and Central Lincolnshire with 132.
The association's report Sustainable Villages – making rural communities fit for the future argues that planning criteria must be updated to reflect how people access services in the 21st century.
CLA president Tim Breitmeyer said: 'Updating rural planning policy to include connectivity in sustainability assessments means English villages will not be trapped in analogue when the rest of the world is in the digital age and can access much of the housing they desperately need.'
In response, Cllr Martin Tett, housing spokesman for the Local Government Association, said: 'As every street, village, town and city is different and will have different levels of need and opportunity for housing growth, it should be for councils working with communities to determine how and where new homes are built.'