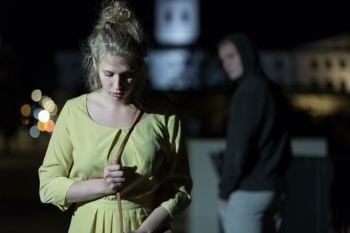 More than 100 projects have been awarded £50m to make streets safer and tackle violence against women and girls.
The latest round of money from the Safer Streets Fund will be given to local authorities, police forces and eligible community groups across England and Wales.
The projects include extra CCTV and streetlighting, and schemes to change attitudes and behaviours to help prevent crime in the first place.
Home secretary Priti Patel said: 'It has been one year since I launched our dedicated violence against women and girls strategy and in that year I have overseen incredible work to support victims, prevent violence against women and girls, protect citizens and deliver justice.
'Our essential work with specialist groups is delivering practical support and change for women and girls across our communities and the Safer Streets Fund continues to make a difference to the safety of women and girls at a community level.'
In this funding round, half of the money has been awarded to combat violence against women and girls, with £25m given to 57 projects.
The Safer Streets Fund was doubled last year following the death of Sarah Everard.