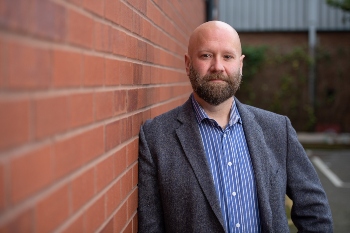 Pre-pandemic, local authorities in England were already under significant pressure, as budget cuts made the increasing number of children being put into care difficult to manage. Following nearly two years of COVID restrictions and lockdowns the problem has been exacerbated. Now, new analysis predicts that the number of children in care in England could reach almost 100,000 by 2025. This increase will represent a 36% rise in a decade, putting unprecedented pressure on already struggling local authorities.
Ultimately, the people who will feel this increase most are the vulnerable children in care. The systemic problems that are causing this increase, and the issues created once they are in care, need to be tackled before we reach crisis point.
Why are the numbers of children in care increasing?
In the past decade, large cuts to the social care sector have had a huge impact on children. The Local Government Association has advised that councils in England need £2.7bn more in funding for children in social care by 2024-25. However, as it stands decisions are being made based on what will cut costs, instead of what's in the best interest of the children who need support. These short-term money saving decisions are leading to more children being put into care and are and causing further problems down the line.
Budget cuts have resulted in local authorities cutting spending on preventative measures, and as a result support for some vulnerable families has decreased. The closure of early intervention support measures, such as community hubs for struggling families, has meant that more vulnerable children are reaching crisis point. Obviously, this negatively impacts the lives of these children, but in the long-term removing this early intervention also costs local authorities more, as many children will move into care as a result.
What does the children's care sector look like now?
In addition to the lack of preventative measures there are several other issues that need to be tackled in the children's care sector.
In my opinion the biggest is lack of forward planning or matching when putting children into care. Short-sighted decisions by local authorities, including children being placed in any available home across the country, regardless of where they are from, has led to poorly matched placements which can result in difficult or dangerous incidents and disruption.
In worst cases, children who have been taken out of the family home in emergency situations are being placed alongside other children who have similarly been taken out of a crisis. Children coming out of these situations are likely to experience high levels of emotional trauma, and so being placed together in an unfamiliar environment increases the risk of them becoming violent or running away. These incidents not only have a detrimental impact on the child's wellbeing and future development, but also have knock-on effects for the other children in the home.
Finally, in addition to poor planning, the low budgets local authorities are dealing with mean that they are unable to provide the same level of service once a child is put into care. Despite councils increasing budget in the past two years, and eight in 10 councils in England overspending in 2019/2020, the impact of long-term budget cuts mean there's still not enough funding to provide appropriate care and deal with the ever-increasing demand.
The pressure relating to cost of placements in children's homes means that at age 16, children are often rushed into moving on to cheaper alternative accommodation before they are ready. This focus on costs, rather than the child's wellbeing and the support they need, can undo the progress that a child has made up until that stage.
The rapidly increasing number of children being put into care needs urgent attention. Across a backdrop of austerity and the ongoing impact of the pandemic, young people across the UK are already struggling with increased mental health issues, difficulty building relationships, and are finding it more challenging to find job opportunities. The impact of these challenges for children in care, who do not have a consistent environment or family support proves an even heavier burden.
What is the solution?
In the first instance, to prevent the rapid increase in the number of children in care, there needs to be a reconsideration of the way decisions are made within local authorities. Even with limited budget, decision makers need to invest now in support services within the community to prevent vulnerable children reaching the point where they end up in care. Although investing in support services may seem like a large outgoing, in the long term it not only benefits vulnerable children, but it is also more cost effective for local authorities. Housing one child in a children's home costs approximately just under £4,000 a week, so investing in preventative measures now is well worth it down the line.
Moreover, is it essential that there are carefully thought-out planning processes in place to match children to the best homes for them and the community, if they are put into care. This planning and risk assessment is especially important before taking children out of crisis situations, as these children are most at risk.
We need to see wider variety of organisations providing residential care homes. Currently, a third of residential care homes are provided by the 10 biggest organisations in the country, due to the current approach around planning and buying property that favours large corporations. There needs to be a change in this process within the sector to allow smaller organisations to enter the market. Different providers will have different approaches to care. Having a more varied range of providers and more competition in the sector, will not only increased standard of care, but will lead to a diversity of ideas that will support the long-term improvement of the sector.
Finally, and most importantly, it is crucial that children's homes provide a family-like and supportive environment for the children that live there. Children in care must have care pathways that provide a safe and ongoing transition into other areas of support. Providers should work with local authorities to constantly review placements and provide a flexible provision of much needed support for these vulnerable children.
For the benefit of both the local authorities and the vulnerable children in our communities, we need to act now to solve what is becoming an ever more pressing issue.
Danny Wilson is head of children's residential at Bedspace