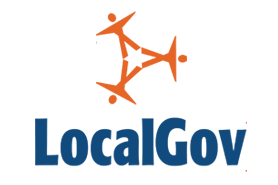 The weather is changing. The once warmth of the sun is now hidden behind deepening grey clouds as a storm approaches on the horizon.
The excitement and tribulations of summer adventures are a distant, yet somewhat relevant memory.
The swift-footedness of organisations avoiding the early monsoon downpour relegated to history.
A moment passed.
Our organisations raise their umbrellas, prepare their plans, strengthen their partnerships, prioritise their services, drive focus in transformation efficiencies, and begin to take the tough decisions necessary in readiness for the autumn storm. It is not the time to measure how much rain will fall. It is only time to know that we will get drenched.
Yet, as we look around our local government community, some faces still show disbelief, some are still adorned in summer dresses and kaki shorts, some are not building the shelter needed to protect them from the certain squall, perhaps some do not know how?
We need to shout at them, call them in from their isolated field, and help them ready themselves, for time is running out and the cold winds are beginning to blow. Our conversations of old are out of time.
We need to create a new conversation, a new dialogue of possibilities and opportunities. Now is the time for opening our doors to new ideas, for being brave, for preparing to leap beyond our comfort zones, for leaders to truly lead, for change, and for local government to create a beacon through the storm, guiding our ships away from the rocks.
Now isn't a time to wait for the storm to pass. It is the time to learn to dance in the rain.
Nathan Elvery is deputy chief executive, Croydon LBC