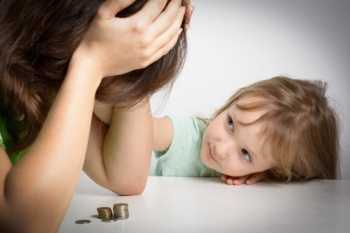 A charity has called for urgent action after finding more than three million families are facing financial crisis this winter.
Research by Citizens Advice found 3.2 million households will be in the red or unable to cover essentials even if living on a minimal budget.
A further 380,000 households have less than £50 spare each month after covering their basic living costs, the charity also found.
The survey found one in five people have already cut back on their food shop or heating in the last three months to save money, with 10% of people expecting to access crisis support this winter such as food banks or fuel vouchers.
Dame Clare Moriarty, chief executive of Citizens Advice, said: 'Many are getting into debt and finding that accessing crisis support like food banks is the only way to get by. Our frontline advisers are already seeing these dire consequences of the cost of living crisis.
'The Government has a crucial opportunity to intervene before things escalate even further. We'd urge them to act now and increase benefits in line with inflation this December.'
The charity is calling on the Government to bring forward its uprating of benefits by the level of inflation to this December.