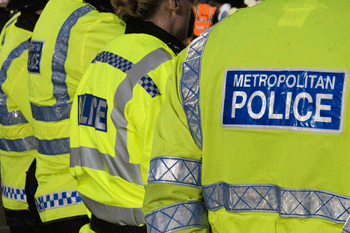 Police investigating Tower Hamlets LBC have found 'no evidence of criminality' in council files to suggest fraud.
A BBC Panorama programme alleged the elected mayor of the East London borough, Lutfur Rahman, had more than doubled charitable grants to Bangladeshi groups in return for electoral support.
Rahman has consistently denied the claims, instead suggesting Panorama 'formed a view and then sought the evidence to fit their story'.
Following the allegations, local government minister Eric Pickles appointed a team of investigators from law firm PricewaterhouseCoopers (PwC) to examine the authority and passed documents to the Metropolitan Police for consideration.
Metropolitan officers who reviewed the allegations have found no evidence in the files to suggest fraud or other offences had been committed.
A Scotland Yard spokesperson said: 'There is no credible evidence of criminality within the files to provide reasonable grounds to suspect that fraud or any other offence has been committed at this stage.
'Therefore the MPS will not be investigating at this point in time and believe that it is appropriate for the material to be reviewed further by PwC and DCLG. We will continue to liaise with them should their audit uncover any evidence of criminality.'
A council spokesperson said: 'The news from the Metropolitan Police is to be welcomed and Tower Hamlets will continue to work with the Auditors and DCLG.'
PWC will report the findings of its investigation in the summer, with ongoing examination of the council's payment of grants, transfer of property, spending decisions in relation to publicity and other contractual processes from 25 October 2010 to the present day.