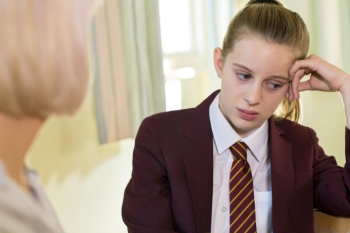 The Department for Education today announced a further £7m for schools and colleges to train a senior mental health lead.
Senior mental health leads are tasked with creating a culture of openness in schools and colleges when it comes to mental health, as well as forging stronger links with local health services.
Over 8,000 schools and colleges claimed a £1,200 grant to train a senior mental health lead between October 2021 and March 2022, which includes half of all state-funded secondary schools in England.
The new investment will mean up to 8,000 more schools and colleges – the equivalent of two-thirds of eligible settings – will be able to apply for a training grant by the end of this financial year.
Children and families minister, Will Quince, said: 'It is vital that we continue to support the wellbeing and mental health of young people alongside their academic recovery, and senior mental health leads will play an important role in doing this.
'I am grateful to those who have signed up for training so far, as well as all education staff who actively support their pupils' wellbeing.'