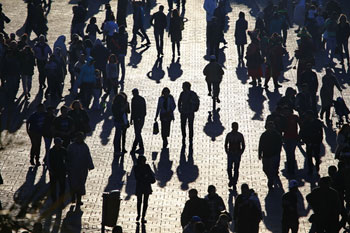 We have never been so fractured and so hostile; so bitterly divided as a nation. People have lost their humanity and are now defined as traitors, cowards and dangerous others. We won two worlds wars, so why would we want to pushed around by Krauts?
The familiar, bitter language of war is everyday parlance. It is a war against others and also against ourselves.
Hannah Arendt Bluecher's The Origins of Totalitarianism, written in 1952, described the fragility of freedoms and peace. As a German-American Jewish philosopher, she had experienced first-hand the growth of anti-semitism into a social movement and the creation of the Nazi state and its spread across Europe of a new wave of dehumanising thought leadership.