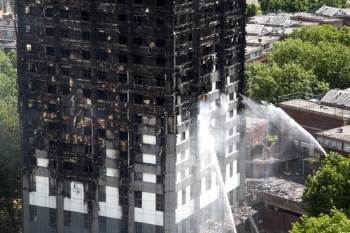 Too many leaseholders will fall through the cracks of the Government's 'piecemeal measures' to protect leaseholders from the costs of building safety remediation, committee says.
Secretary of state for levelling up Michael Gove last month announced amendments to the Building Safety Bill which he said would protect leaseholders 'from paying the price for bad development.'
However, a new report from the Levelling Up, Housing and Communities (LUHC) Committee criticises the measures – which include moves to force developers and product manufacturers in the building sector to pay for the removal of unsafe cladding – as 'piecemeal'.
The committee called for the implementation of a Comprehensive Building Safety Fund to cover the costs of remediating all building safety defects on any buildings of any height where the original 'polluter' cannot be traced.
It also called for the compensation of leaseholders for costs already paid out, including for interim measures and for rises in insurance premiums.
The Affordable Homes Programme should also be protected at its current level and social housing tenants should not be required to pay the price through costs or diversion of funds away from maintaining their homes or other vital services, the committee said.
Clive Betts, chair of the Levelling Up, Housing and Communities (LUHC) Committee, said: 'Leaseholders should not be paying a penny to rectify faults not of their doing in order to make their homes safe. Nearly five years after the tragic Grenfell fire, it is shameful this situation is yet to be properly resolved.
'While we welcome Michael Gove's commitment to fixing these issues, we are concerned there are gaps in the Secretary of State's proposals which risk leaving leaseholders to pick up the bill.'
Responding to the committee, a spokesperson for the Department for Levelling Up, Housing and Communities said: 'We have scrapped the flawed loan scheme and delivered the most radical and far-reaching legal protections ever for leaseholders on building safety.
'Industry, not leaseholders, must pay to fix the problems they caused. We will consider the Committee's report carefully and respond in detail.
'However, asking taxpayers to pay more upfront instead of developers, and to covers costs for overseas property investors, would be entirely the wrong approach.'